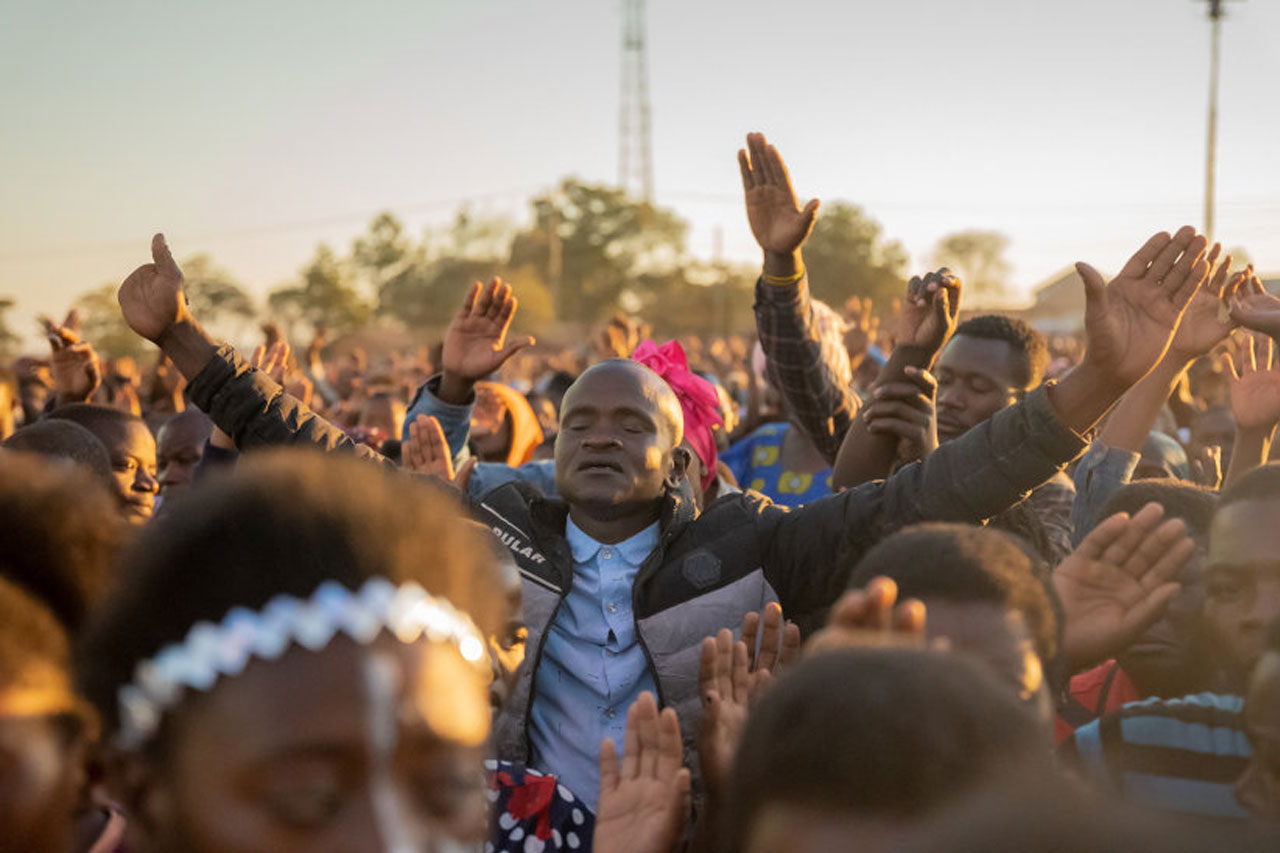 Russell Benson is CfaN's International Director, a passionate evangelist, and a forerunner of revival who is passionate in the equipping of the saints for the work of the ministry, and in passing the baton to the younger generation for the next great awakening.
"God, we have experienced a revival in our generation. I pray for this generation to experience an even greater revival." This is what Russell Benson prayed for young people when he spoke at the Light the Fire Again Conference in Pensacola, Florida.
Light the Fire Again Pensacola was a historic gathering of past and current world revival leaders. The event was hosted by Christ for All Nations (CfaN) and is all available online.
"God wants to anoint your generation."
During the conference, Russell said to them, "Young people, you need the power of God. You did not come to this conference just to hear a good message. God wants to encounter you in such a deep way that you will never doubt His presence in your life. He wants to anoint your generation to take this
thing to another level."
Even deeper than his huge passion for the lost is Russell's zeal in imparting the fire of God to the younger generation. It was the late Evangelist Reinhard Bonnke who told him, "Russ, we need to go and we need to pass the baton to the next generation of Holy Spirit evangelists." And that's what he is doing today!
Russell grew up in Port Charlotte, Florida. At an early age, he found himself amid a revival, knowing nothing about revival. At 19 years old, he experienced the power of God when he went to the Brownsville Assembly of God in Pensacola.
He was so powerfully touched by God that he came to a point where he had to cry out, "God, I can't take any more of this, lest I die!"
A heart for equipping the saints
Since then, Russell has been faithfully stewarding that glory and presence of God that he experienced. After graduating from Brownsville Revival School of Ministry in Pensacola, he pioneered churches until he realized he has a heart for the "equipping of the saints for the work of the ministry." For years, he has worked alongside Evangelist Daniel Kolenda, Evangelist Reinhard Bonnke, and Peter Vandenberg.
Today, Russell continues to impact millions as one of the key leaders of Christ for all Nations. When he spoke at the CfaN's Evangelism Bootcamp first graduation in June, he told the graduates, "This must continue! I feel an urgency in my spirit that we need to take that baton together.
And we need to pass that baton to the next generation of Holy Spirit evangelists: hundreds, thousands, tens of thousands of evangelists burning with the fire of the Holy Spirit, leading to the greatest harvest this world has ever seen!"
CfaN's Evangelism Bootcamp is an intense physical, mental, spiritual, and academic training for evangelists, a time graduates have described as "lifechanging."
At the end of his message, Russell challenged those first Bootcamp graduates. He told them, "This Decade of Double Harvest and reaching another 75 million souls will not happen through just our efforts. We have a mandate to train and to send. And I believe God is going to use the first Bootcamp graduates, the next Bootcamp, and the next Bootcamp, and the next Bootcamp to see amazing things! Will you help us today? Will you stand with us?"
Russell's response to the calling and purposes of God for his life has literally touched millions of people. And he will continue to do so as he stands with CfaN's vision of the Decade of Double Harvest, for the glory of Jesus Christ!