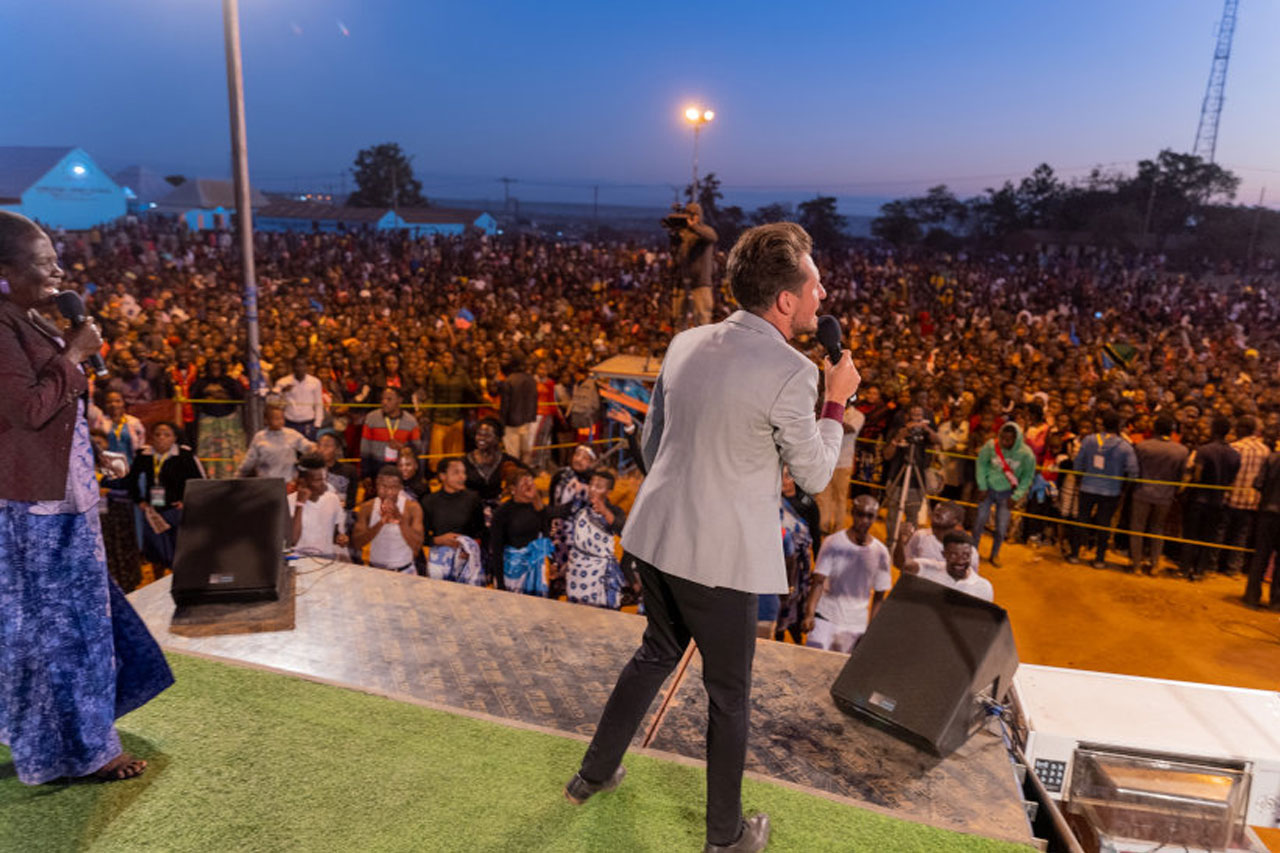 Never could I have imagined the impact that CfaN Evangelism Bootcamp 2020 would have on my life.
Being an evangelist for many years, I knew that my calling was to win masses to Christ.
After conducting smaller Gospel Crusade campaigns in Germany, I reached out to CfaN to ask if there was any possibility of learning about crusade evangelism. After finishing my master's degree, I applied for the CfaN Bootcamp and was accepted.
"Keep your heart soft and tender."
At Bootcamp 2020, my life was transformed right into the deepest places of my heart. In one of the first sessions, Daniel Kolenda mentioned, "Evangelists, make sure you keep your heart soft and tender towards the Lord every single day." Little did I know that this would be the biggest transformation imparted to me. The spiritual formation morning sessions with Eric Gilmour made my heart so tender towards Jesus, I ended up experiencing Jesus every single day in very deep ways.
Evangelist Daniel Kolenda gave us insight into every aspect of an evangelistic ministry. There were no secrets at all; he wanted us to see and experience all of it. Even during the International Planning Meetings week, where all executive directors of CfaN come to Orlando to plan, he gave us the opportunity to sit in, meet the directors, and ask questions. In addition, we had private teaching sessions with the best crusade directors in the world, including Rev. John Darku, who has organized some of the biggest evangelistic campaigns, and Mr. Bret Sipek, who has pioneered the way into mass crusade evangelism in Europe in the 21st century.
Graduation is just the beginning
The graduation of Bootcamp was not the end.
In fact, everything just started from there. CfaN Bootcamp does not just send its students home but rather stays in touch and even gives them the opportunity for on-the-field training in Africa. I will be one of many crusade director interns for five massive Gospel crusades that CfaN is conducting in Tanzania this year. Right now, I am on the ground and am in charge of one of the teams preparing one of the five Gospel crusades.. All the theoretical training of the Bootcamp is set straight into action.
We are expecting whole cities to be shaken with the Gospel, hundreds of thousands of souls to receive salvation, and tens of thousands of people to receive their healing. I can only summarize my Bootcamp experience with one sentence: "I will never be the same again."
David Rotarmel