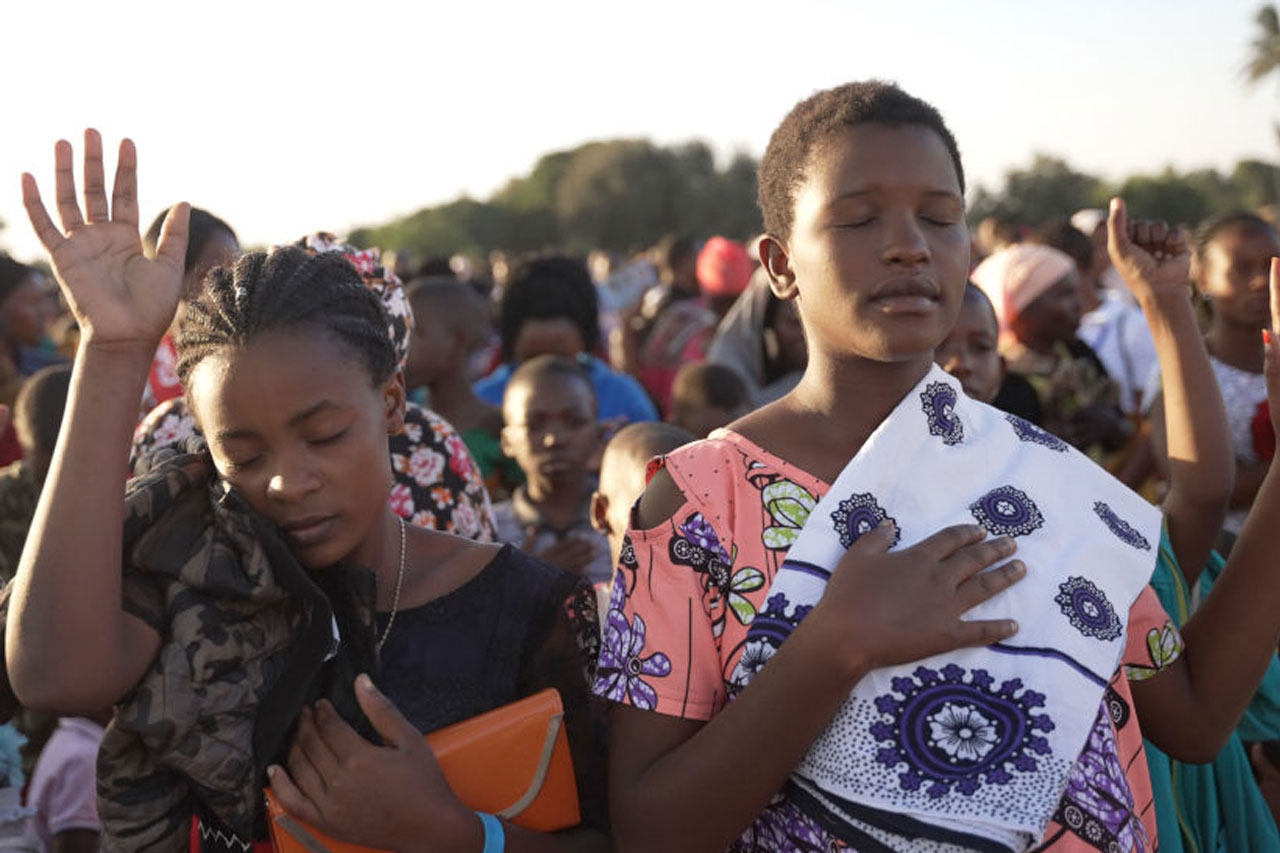 It's hard to believe that just 8 months ago, I was a fulltime neonatal intensive care nurse when the Lord asked me to quit my job and sell most of what I owned to go and attend CfaN Evangelism Bootcamp.
Evangelist Daniel Kolenda, the president of CfaN, had a vision for a Bootcamp that would train, equip, and launch evangelists into mass crusade evangelism in Africa. When I first heard about the launch of this Bootcamp, my initial thought was that this was too far out of reach for me. After all, I was a registered nurse and I had no experience with crusade-style evangelism.
Obedient to the call
A month went by and I still had not applied, but I could not shake the burning desire and urgency to preach the Gospel and see souls saved. I was so hungry to learn and be equipped.
I filled out the application, and two weeks later, I was accepted into the CfaN Evangelism Bootcamp. Two months after that, I left my job as a nurse and moved to Orlando to pursue fulltime evangelism.
Although many people thought I was crazy for giving up my career, I knew in my heart that I did not want to be successful by the world's standards.
I wanted to be obedient to the call of Jesus.
The 6 months of Bootcamp were filled with intense and practical training, with the focus of everything we do being the hands and feet of Jesus. I can honestly say there is no other training like it. From doing local outreaches to preaching in the rain, Evangelist Daniel Kolenda has poured into us to ensure we are ready to be sent out.
Step into the fullness of your calling!
My life has been radically changed because of this opportunity. I truly believe that if there has ever been a time to preach the Gospel, it is now. The Lord is raising up both men and women who are ready to lay their lives down for Jesus to usher in the greatest harvest we have ever seen.
If there is one thing I have learned, it is that the Lord is not looking for you to be qualified; He is looking for you to be obedient.
So often we limit ourselves by what we can do in our own strength, and we never step into the fullness of our calling. The Lord is calling out for a generation to step into something that requires them to be fully dependent on Him. It's not about what we can do, but what He wants to do through us. Obedience to Jesus is everything.
Victoria Osborne