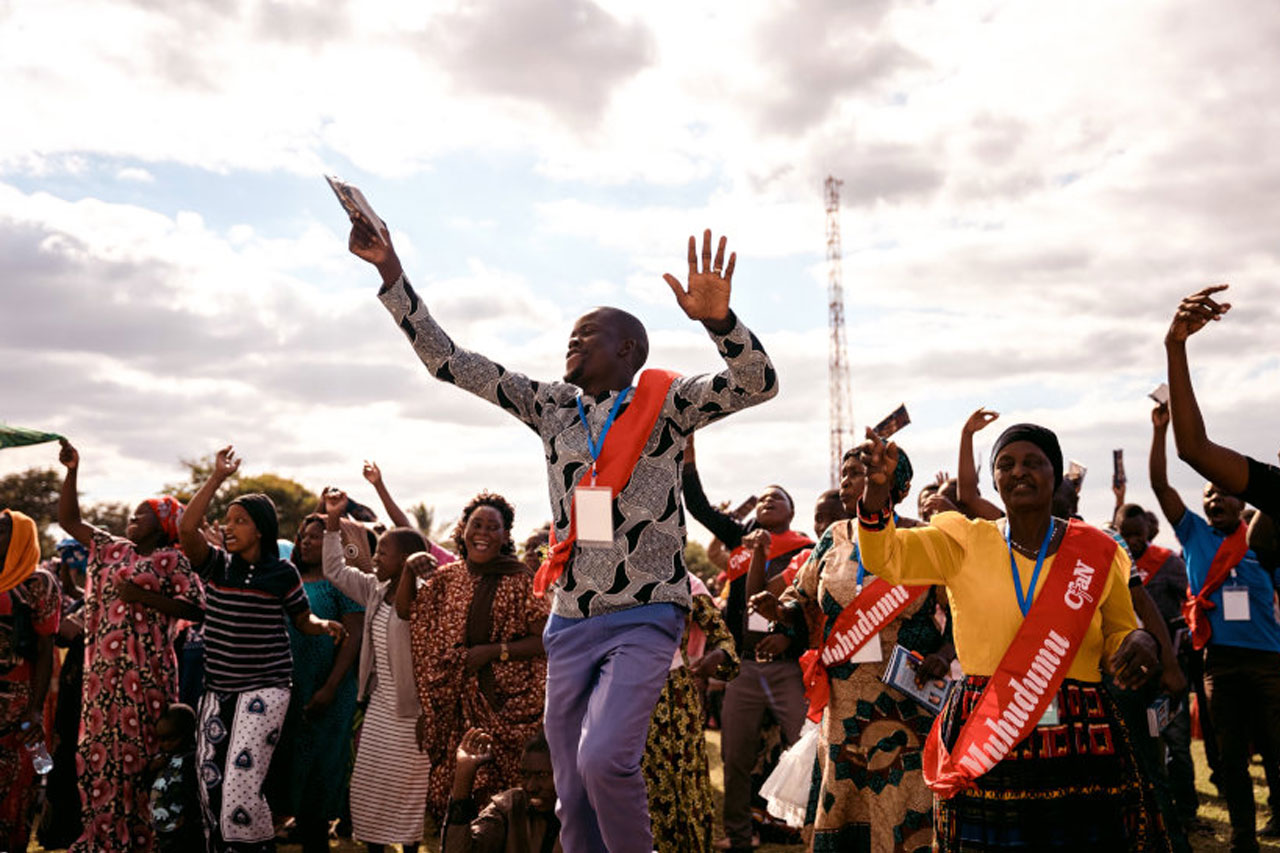 The very first step, and themost important of all, is to step into salvation. For many Christians, this is as far as they get, falling into a kind of spiritual coma, just waiting for the afterlife and the promise of heaven. But Jesus clearly said that He had come to give us life and a life that is more abundant. That is something that happens now.
So how can this happen? The process of moving from salvation to the wider call of God comes out of discipleship. Being a disciple in New Testament times was something that has few parallels in our day and age, so to know what it is, we need to look more closely at the discipleship of that time.
What is a disciple?
The idea of becoming a disciple of someone else was a common and popular concept in Jesus' day. Many leading rabbis had a strong following of disciples, and political leaders and agitators also had disciples.
The root word of disciple is discipline, and it is used because a follower, or disciple, of someone would submit themselves to the ideas and lifestyle of the chosen leader. They would voluntarily bring themselves under the discipline of the leader or teacher, not only in a sense of taking in knowledge and ideas but most important of all, taking on the lifestyle, worldview, and outward actions of the chosen leader.
These days we tend to concentrate on taking on the ideas and knowledge part, but unfortunately, in our world of focus on individuals and their rights, we don't do much in the way of taking on a lifestyle of discipleship.
Jesus made many references to the need for this to happen, and a follower of Jesus was fully committed to doing whatever it took to be a disciple, including a life change and, if necessary, personal deprivation and sacrifice. That's what it meant to "take up your cross and follow Me."
How did I come to follow the call?
I have many times been asked what the most exciting thing is that I've ever done.
Given my love of adventure, sports, and flying, I think people usually expect an answer that includes plenty of adrenaline! But I always answer, "Following the call of God." That has been the driving force in my life, taking me to places and into situations that I would never have had the imagination to think up for myself. Thank God, He gave me a partner to go adventuring with, my beautiful and talented wife, Evangeline. It's worth taking a moment to look at how we began to hear the voice of God for ourselves, since everything else that followed in our lives comes back to this process.
Other Christians that I knew talked so easily about hearing from God. "How does that even work?" I thought. "Do they actually hear a voice? Is it a feeling?
How do they know it's God that's speaking?" And on top of that, well-meaning Christians were constantly telling me, much to my annoyance, that there was a call on my life. I wondered how they could know that if I didn't even know it myself?
Then I found myself reading in Acts 15 about the apostles and elders sending some chosen men out to minister in Antioch, and I was riveted by these words:
"…it seemed good to us, being assembled with one accord, to send chosen men to you with our beloved Barnabas and Paul," (Acts 15:25, NKJV) and then again later, "For it seemed good to the Holy Spirit, and to us…" (Acts 15:28, NKJV)
It seemed good to them?! They weren't even really sure, but they went out, and the work was blessed. I could certainly relate to that. If something seemed \ good to me, and the Holy Spirit was involved, I was willing to give it a go.
Listen to the nudging of the Holy Spirit
As I began to experiment with prayer and listening to God, I discovered that I would always get that funny feeling in my belly when the Holy Spirit was trying to get my attention, an actual physical sensation that my family knows as "that cheesy feeling," since it reminds me of indigestion! I'm sure it's different for everyone and that there are many people whose direct line to God sounds a lot more spiritual than that, but that's just how it is with me and the Lord.
When the Holy Spirit is nudging me, I get that odd cheesy feeling in my gut, and I've learned to pay attention, resulting in lifechanging decisions and actions.
We have very recently witnessed the graduation of our CfaN Evangelism Bootcamp students after six months of hard work, sacrifice, and following the call of God just as I did so long ago. They are now evangelists, and as I write this, many are already in East Africa preparing to preach the Gospel and to see thousands saved in every meeting. For them, the exciting journey is beginning.
And it can begin for you too as you purpose in your heart, like the disciples who dropped everything and followed Jesus of Nazareth. Many new students are right now facing the challenge of discipleship, lifechanging decisions, and even uncertainties to sign up for the 2021 Bootcamp training. I know they will not be disappointed because this is an idea that came directly from Jesus— and that will take them into an adventure they can barely imagine.
Peter Vandenberg