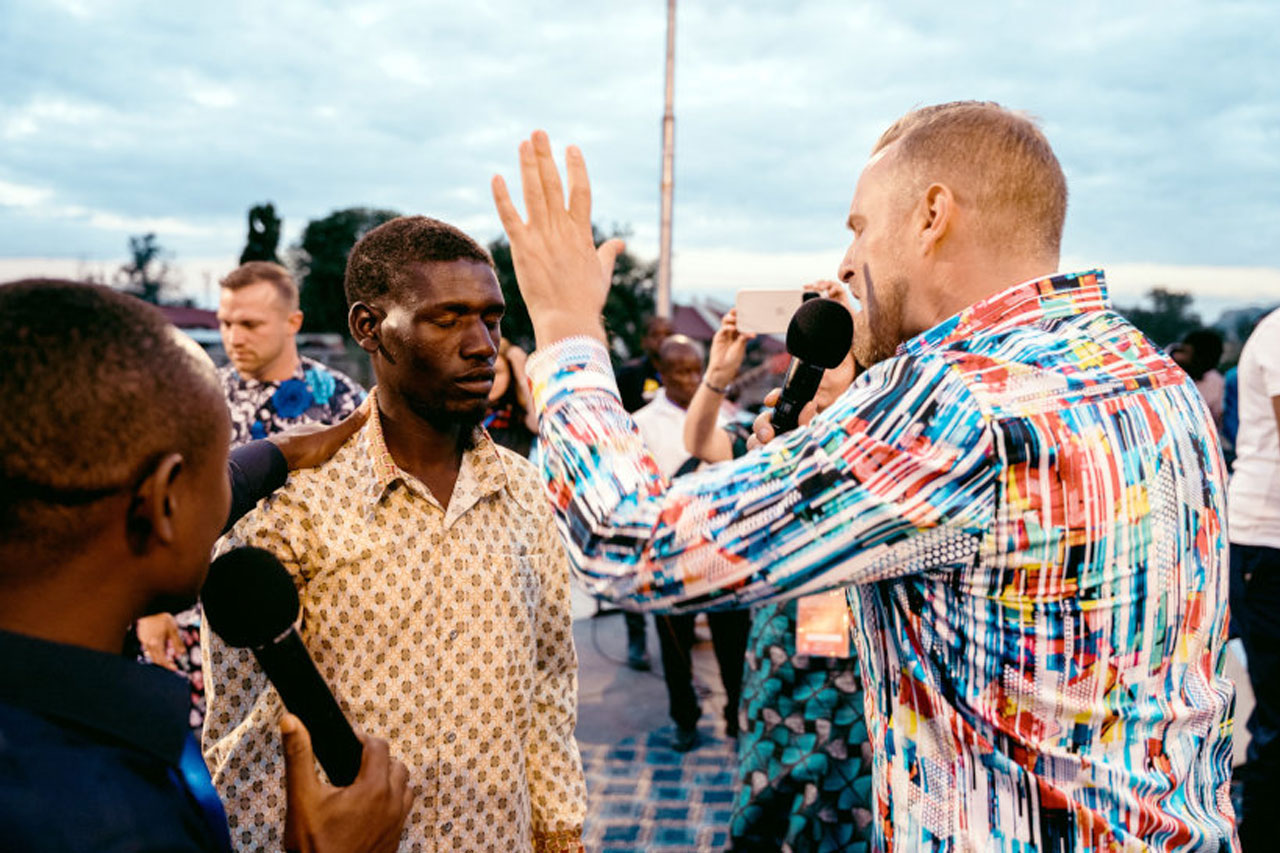 In 2003, I received a prophetic word that I had a powerful anointing on my life to evangelize the nations, walk among the leadership of the nations, minister to them in the days to come, and see signs, wonders, and miracles. It was a powerful word! But I thought it was surely for someone else! It didn't make any sense as I had no desire to go to the nations, and I wasn't seeing any miracles.
So, I put the prophetic word on the shelf and prayed that if it were God's will, it would come to pass. A few years later, I became a youth pastor, and after a series of prophetic confirmations, I ended up being a missionary in China. After living in China for about a year, I started having a lot of dreams about ministering at crusades. The more I prayed about these dreams, the stronger the desire to do crusades became.

It was a long shot, but I had to try
I contacted Evangelist Daniel Kolenda and asked if he would consider mentoring me in crusade ministry. I thought it was a long shot, but I needed to at least try. After praying about my request, Daniel got back to me. I was shocked to find out he had decided to start an apprenticeship program at CfaN.
He invited 6 men from different parts of the world to be mentored by him and asked me to be one of them. I was so excited! That year at CfaN completely changed my life.
It built a faith in my heart to believe God for the impossible. Since then, I've been conducting crusades all over the world.
Multitudes have been coming to Christ in places like Pakistan, India, and Sri Lanka, and thousands are being healed!
Prophecy became reality
The dreams and prophetic words I had received many years ago became a reality.
I am convinced that without the training and equipping I received from Evangelist Daniel Kolenda, I would have never done crusade ministry. Now Daniel wants to raise up another 20,000 evangelists for the end-times harvest! Daniel mentored me, and now I am partnering with CfaN to help train and equip the CfaN Bootcamp graduates in Africa.
This is multiplication! If you are called to evangelism, I could not think of a better place in the world to be equipped and sent out. The ministry of Christ for all Nations changed my life, and I am forever grateful.
Paul Maurer